Published on: 2023-09-23
Are you planning to say "I do" in a rustic Boho style? Bohemian weddings stand as a testament to freedom, personal expression, and a deep connection to nature, offering a refreshing departure from conventional nuptial norms. As a groom, you're expected to explore a palette that goes beyond the traditional black-and-white tuxedo, delving into earthy hues and a variety of textures. Confused? Sweat not.
Welcome to the boho-verse. In this comprehensive guide, we'll take you through the ins and outs of achieving the perfect Boho look. The rules are simple yet not commonly known. So let's dive right in and unlock the magic of this incredibly stylish and textured realm of Boho wedding suits!
Tip #1:
Choosing The Perfect Boho Suit Colour
Imagine your bride walking down a petal-strewn aisle framed by ancient trees, their leaves whispering secrets as she walks. You wait for her beneath a flower-adorned arch. Both of you are surrounded by nature's bounty as you look at each other and exchange your vows. This is the bohemian dream, and your suit is the final brushstroke in this enchanting tableau.

Choosing the perfect suit colour for your Boho wedding might seem overwhelming, but it's simpler than you think. The key is to focus on the mood you want to evoke and to align your choice with your wedding's overall colour scheme.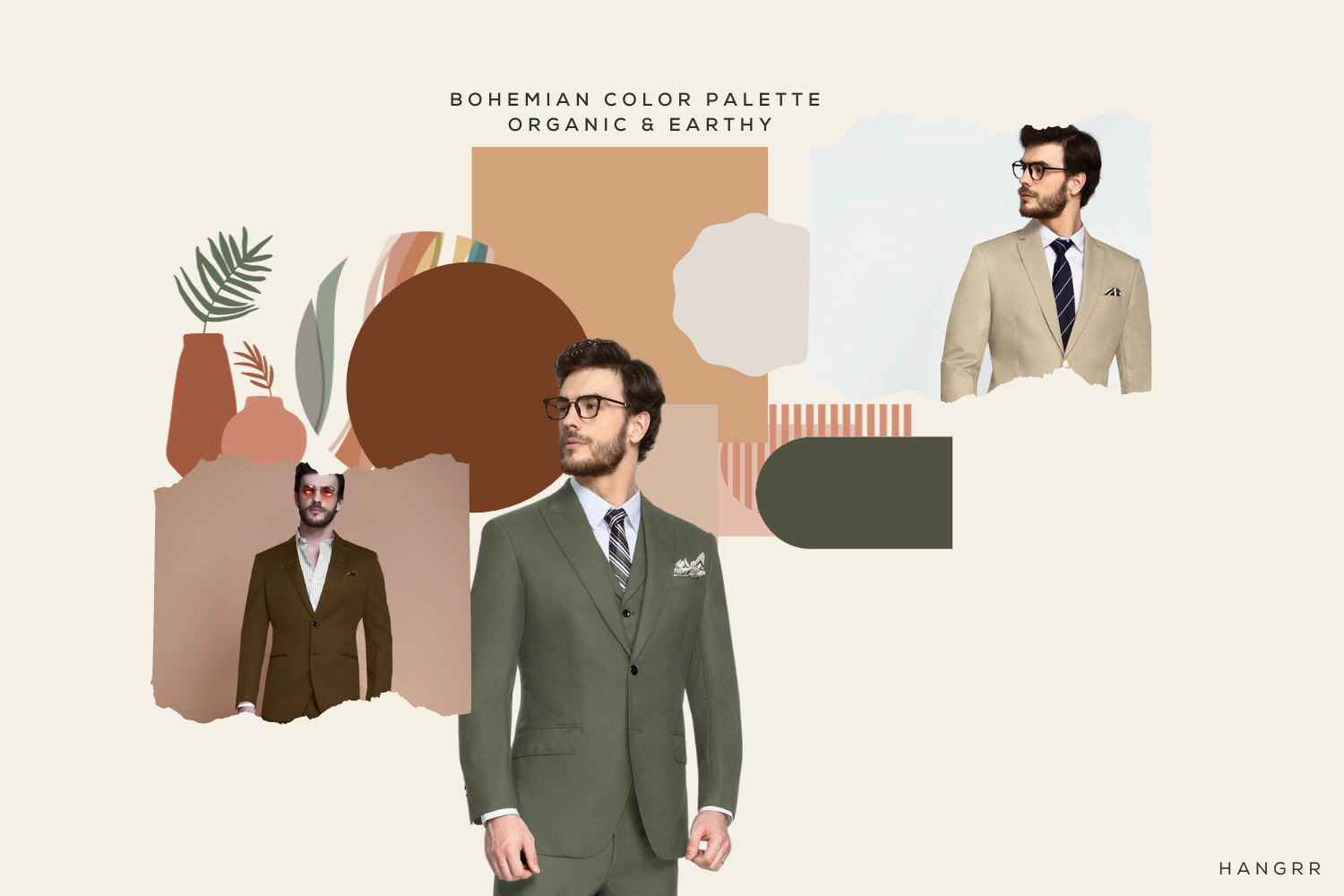 Image: Boho Wedding Groom Suits by HANGRR

Earthy tones like rustic browns, warm tans, and calming beiges are great options, capturing the natural elegance of Bohemian settings. Your wedding setting and season also play roles in determining the right colour. Desert-themed ceremonies might call for sandy tones like tan or beige, while a forest backdrop might look best with darker browns and greens. Lighter colours work well for spring and summer events, while darker hues are better suited for fall and winter.
Don't shy away from mixing and matching shades to create a unique look.

You might go for a rustic brown blazer paired with a beige shirt and tan trousers. Or perhaps a navy suit with a rich, deep green tie for contrast. The freedom to mix and match is all yours! Boho style often embraces a variety of hues, so feel free to experiment.

Hangrr offers an extensive range of suits in these Boho-approved colors. Crafted with sustainable materials like organic wool, vegan-friendly cotton, and breathable linen, our suits help you become one with nature—both in style and in spirit. Through Hangrr's A.I.-engineered customization, you can get a suit that's tailored to fit you perfectly, both in style and in spirit.
After all, selecting your suit color isn't just a fashion choice; it's a way to express your personality and the essence of your special day.
Tip #2:
Coordinating Your Boho Wedding Party
So, you've picked your perfect Boho suit color, and you're feeling confident about your choice. But what about your groomsmen? While you're the star of the show, your closest friends also play a significant role in painting the overall picture of your Bohemian wedding celebration.
A coordinated color scheme among the groom and groomsmen elevates the entire aesthetic of the wedding. It brings unity to the photographs, creates a balanced visual appeal, and contributes to the atmosphere of the celebration. However, remember that "coordinated" doesn't necessarily mean "identical"—there's room for individuality within the broader theme.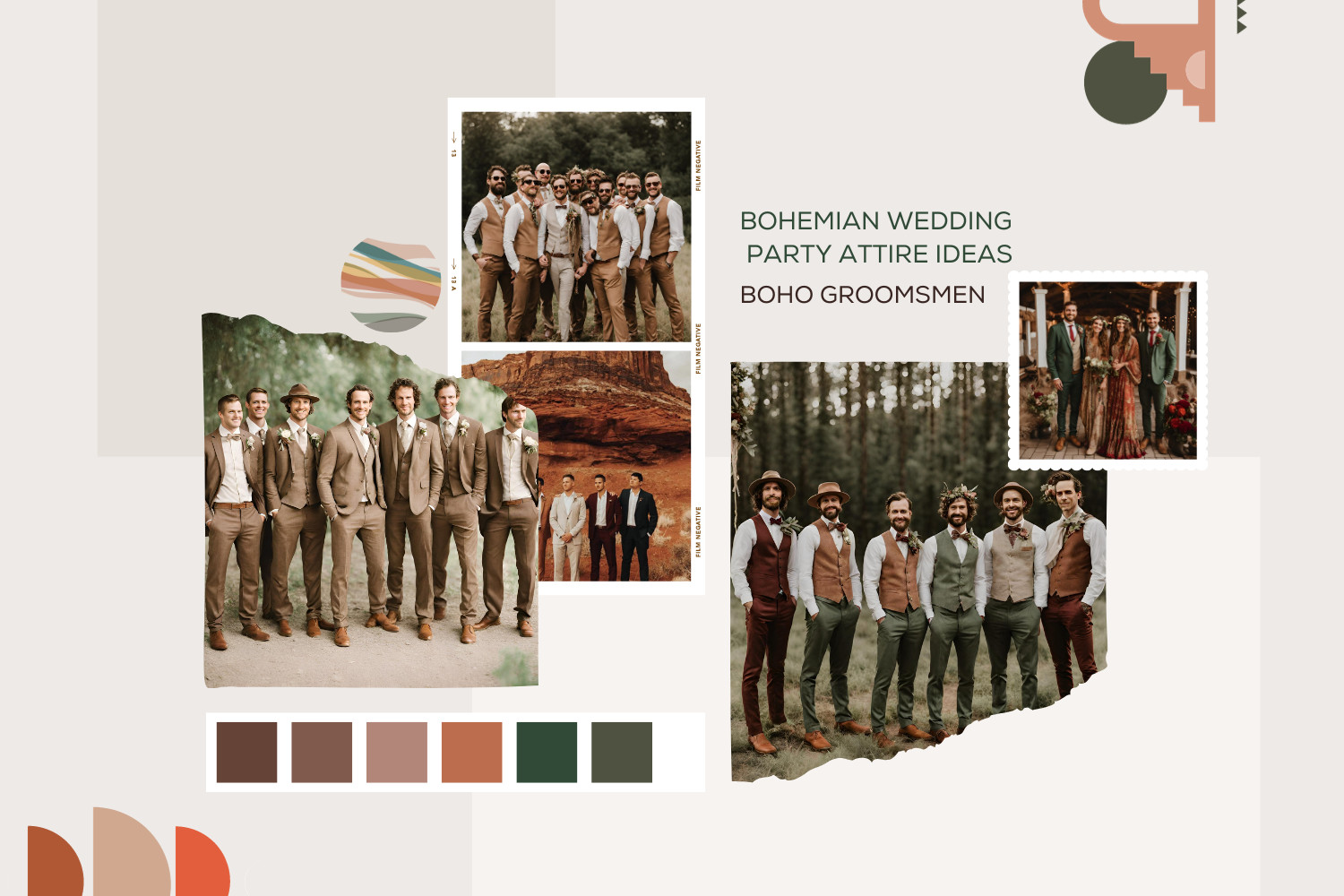 Image: Boho Wedding Groomsmen Suits by HANGRR
Below are some ideas to achieve a harmonious look that makes a cohesive and impactful style statement.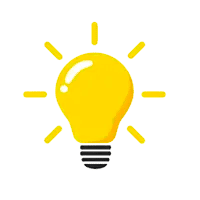 Monochromatic Magic: One approach is to stick to a monochromatic palette, where everyone is dressed in different shades of the same color. For instance, if you've chosen a rustic brown suit, your groomsmen could wear suits in lighter or darker shades of brown. This creates a streamlined, sophisticated look that's visually pleasing without being overly matchy-matchy.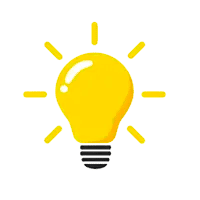 Contrast and Complement: If you prefer a more vibrant look, consider opting for contrasting yet complementary colors for your groomsmen. For example, if you're wearing a deep, rustic brown, your groomsmen might go for a lighter tan or beige. The key is to select colors that are different but still belong to the same earthy, Boho color family, which you'll find a plenty in Hangrr's collection.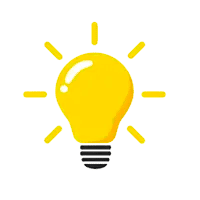 The Accents Matter: Don't overlook the importance of smaller details like ties, pocket squares, and boutonnieres. These can be in a contrasting or complementary color to the main suit and offer another layer of coordination between the groom and groomsmen. For instance, your tie could match the color of your groomsmen's suits, or vice versa.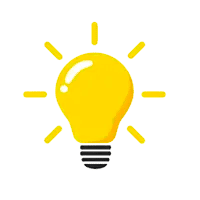 Celebrate Individuality: Boho weddings are all about personal expression, so feel free to mix it up a bit! Maybe each groomsman wears a suit in a slightly different earthy hue—creating a gorgeous gradient effect when you all stand together.
Harmony is easiest to achieve when suits fit like a glove. Thanks to Hangrr's A.I.-engineered custom tailoring, you can be confident that each suit will fit its wearer perfectly, making for even more stunning wedding photos and a more comfortable experience for everyone involved.

Harmonizing the colors between the groom and groomsmen may seem challenging, but it's an exciting opportunity to get creative and explore your sartorial boundaries. With Hangrr's extensive range of sustainably sourced, customizable suits, creating a cohesive and stunning Boho wedding look has never been easier.
Tip #3:
Mastering the Art of Fabric Textures
In the world of fashion, color is king—but texture is certainly its queen. Especially in a Boho wedding setting, where every detail adds to the rich tapestry of the celebration, the choice of fabric textures can make a world of difference.
From organic wool to breathable cotton and light, airy linen, Hangrr offers an array of options for you to explore, each bringing its own unique flair and feel.

In a bohemian setting, where much attention is given to the tactile elements like natural wood, flowing fabrics, and rustic décor, the texture of your suit contributes significantly to the overall ambiance. A well-chosen fabric can add visual depth, create a luxurious feel, and even make your suit more comfortable for an all-day celebration.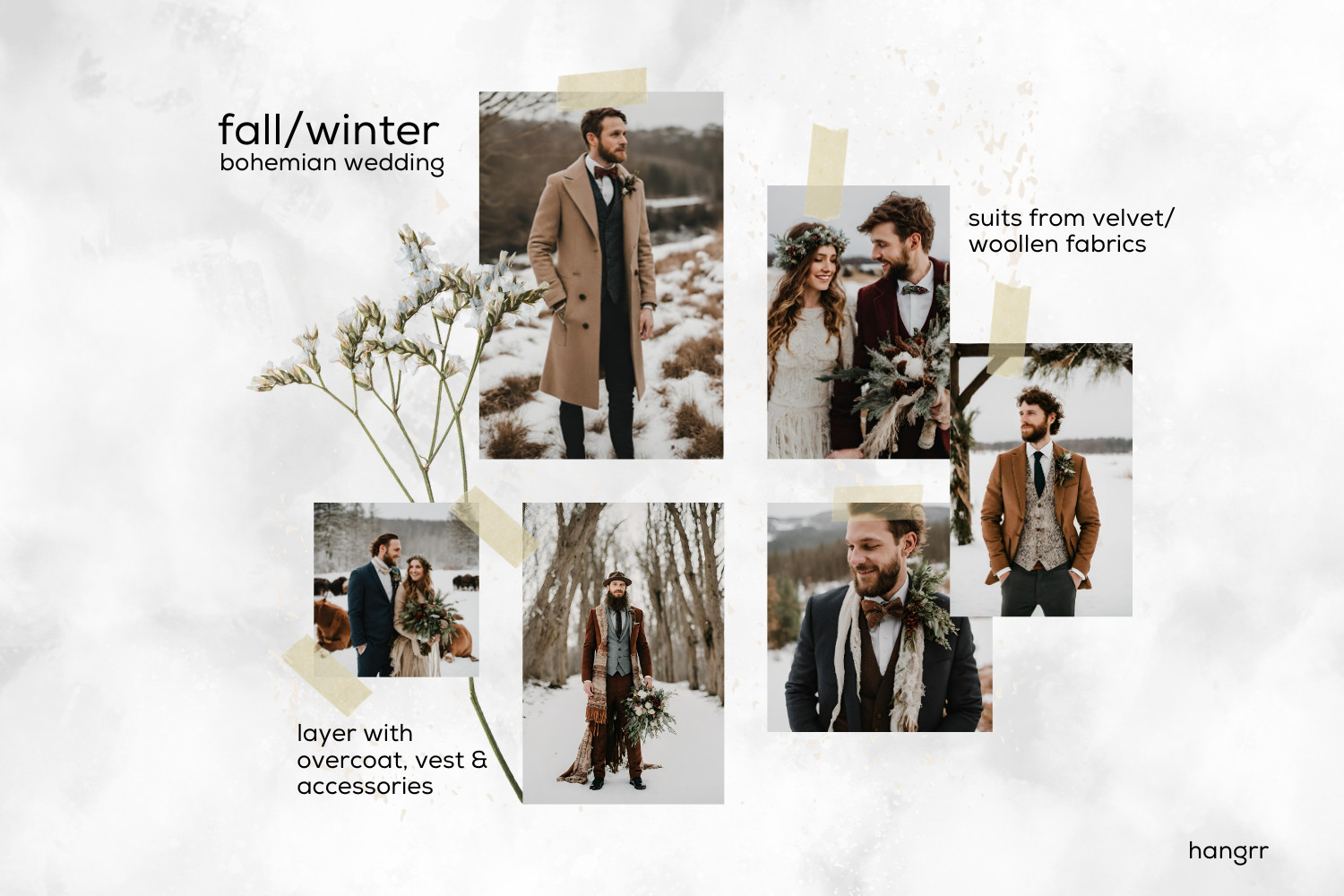 Image: Fall/Winter Boho Wedding Suits by HANGRR
Below are the top 3 choices of suit fabrics for the boho wedding: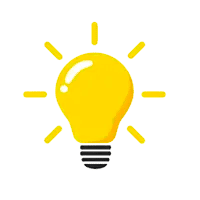 Wool for a Classic Touch
Wool Suit, particularly in its organic form, brings a certain sophistication and timeless elegance. It drapes well, shapes to your body, and even adjusts to varying temperatures, making it a versatile choice for both warm and cool seasons.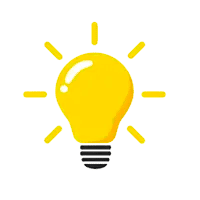 Cotton for Casual Coolness
Cotton is an excellent choice for those looking for a more laid-back vibe. Its breathable nature makes it ideal for outdoor, summer weddings where comfort is key. Plus, the fabric's natural texture adds a casual but chic feel that blends perfectly with Boho aesthetics.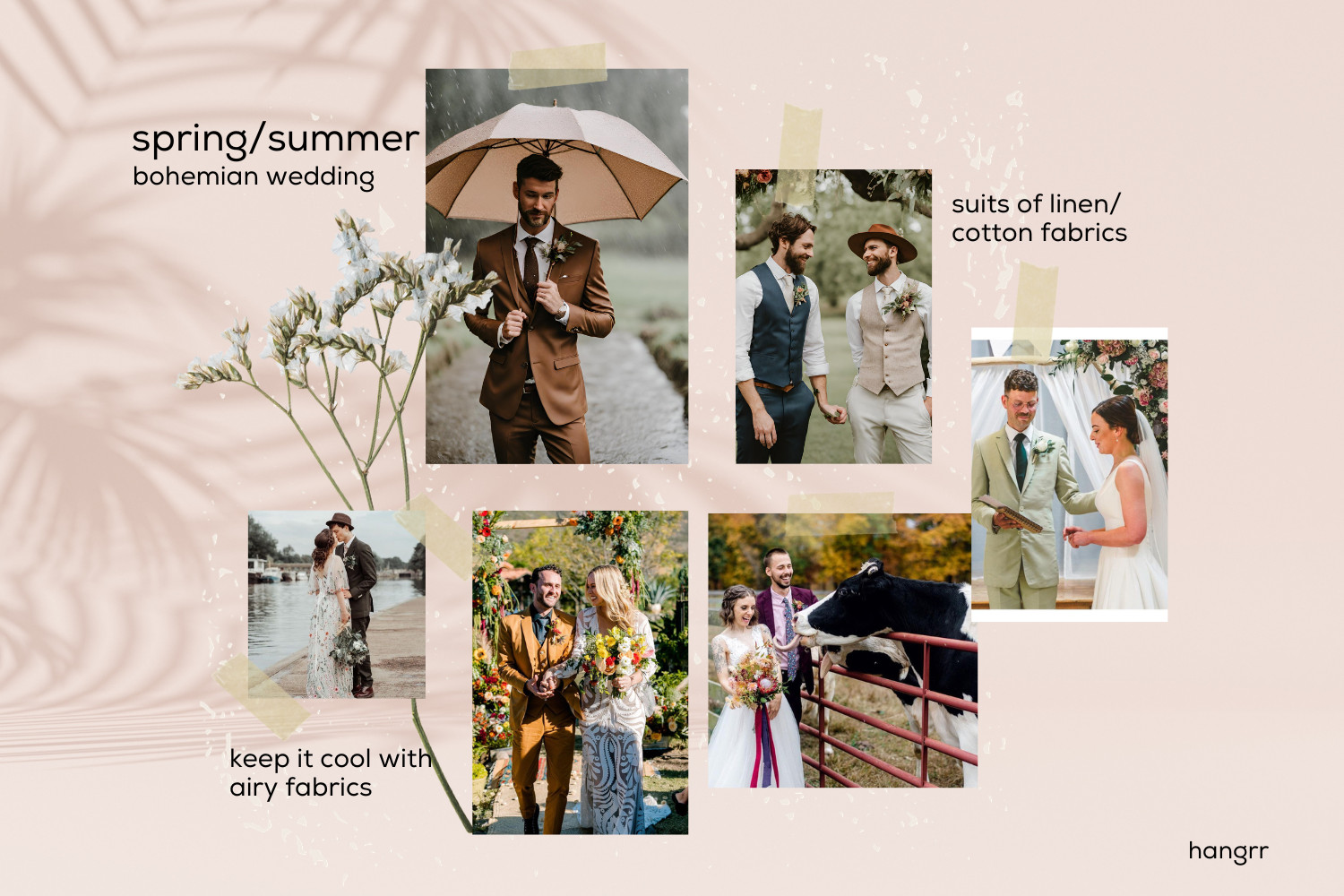 Image: Summer/Spring Boho Wedding Suits by HANGRR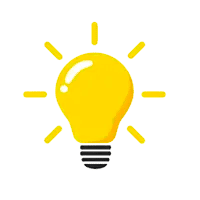 Linen for the Ultimate Boho Vibe
If you're going full Boho, then linen is the way to go. The fabric's naturally wrinkled appearance and lightweight feel encapsulate the carefree spirit of a Bohemian wedding. Ideal for warm-weather affairs, linen allows you to stay cool while looking effortlessly stylish.
Mix and Match for Texture Harmony
Who says your entire suit has to be made of one type of fabric? Embrace the Boho spirit of individuality by mixing and matching different textures. For instance, pair a wool blazer with cotton trousers, or a linen shirt with a wool vest. The varying textures add depth and interest to your overall look.
No matter which fabric you choose, you can trust that Hangrr's advanced A.I. technology will ensure a custom fit tailored to your exact measurements. Not only does this guarantee comfort, but it also enhances the texture of the fabric by making sure it drapes perfectly on your frame.
Tip #4:
Planning for Season and Weather
While Boho weddings often exude an easy, laid-back vibe, the planning that goes into creating that effortless look is anything but casual. One often-overlooked yet crucial factor in planning your Boho wedding attire is the season and weather conditions. Here's how to ensure that you not only look your Boho best but also remain comfortable throughout your big day.
The Unpredictable Nature of Outdoors: Many Boho weddings take place in the great outdoors—be it a forest, beach, or backyard. While the natural setting adds to the Boho charm, it also introduces a level of unpredictability when it comes to weather. Whether you're contending with the summer heat or the chill of an autumn evening, choosing the right fabric and style can make all the difference.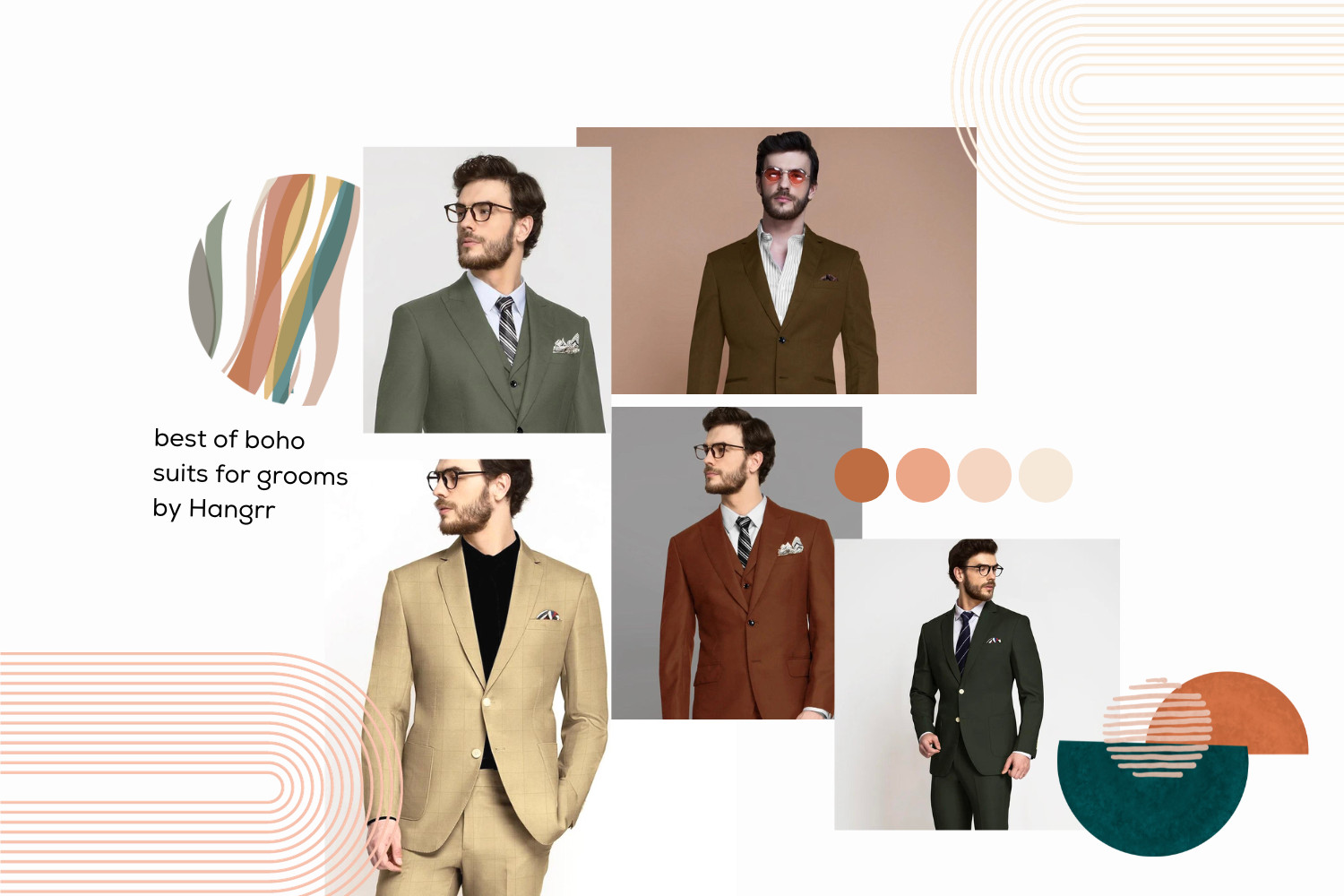 Image: Boho Wedding Rustic & Neutral Suits by Hangrr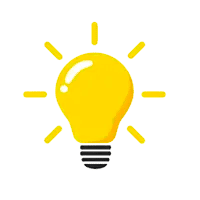 Summer Splendor: Light and Airy
If you're planning a summer Boho wedding, focus on breathable, lightweight fabrics. Linen and cotton are excellent choices, allowing for air circulation while absorbing moisture. Lighter colors like tan and beige also reflect sunlight, contributing to a cooler overall experience.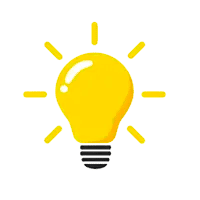 Autumn and Winter: Warm and Cozy
For cooler seasons, wool stands out as the go-to fabric. It's insulating yet breathable, providing warmth without causing overheating. The weight of the wool adds a sense of richness and depth, especially in darker, earthy colors like rustic brown or forest green.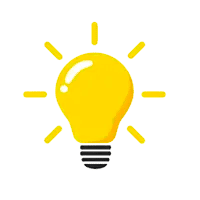 Spring Awakening: Versatility is Key
Spring can be tricky, with weather ranging from warm afternoons to chilly evenings. Layering is your best friend here. Consider a wool blazer to throw over a linen shirt, offering a balanced look that can adapt to changing temperatures.
Prepare for All Scenarios
Given the unpredictability of outdoor settings, it's wise to prepare for all scenarios. A stylish yet functional overcoat or a fashionable scarf can serve as excellent add-ons that keep you warm when the temperature drops. Don't forget stylish umbrellas or parasols, which can serve both functional and decorative purposes.
At Hangrr, we know that comfort is as essential as style, especially on a day as important as your wedding. Thanks to our A.I.-engineered custom tailoring, your suit will be a perfect fit—ensuring maximum comfort regardless of the weather conditions. With our wide range of sustainable and vegan-friendly fabric options, you can be sure that your suit aligns with both the season and your ethical standards.
Tip #5:
The Final Touches
Accessories and Personalization Options
You've chosen the perfect color scheme, harmonized it with your groomsmen, selected the most fitting fabric texture, and even tailored your suit to a specific Boho wedding theme. Now, it's time for the cherry on top—the final touches that will take your ensemble from great to unforgettable. Let's delve into the world of accessories and personalization options that can elevate your Boho wedding look to new heights.
Image: Boho Wedding Grooms & Groomsmen Suit Accessories by Hangrr

The Understated Elegance of Pocket Squares : A pocket square adds a dash of sophistication and a pop of color or pattern to your suit. With Hangrr's variety of sustainable fabric options, you can choose a pocket square that not only complements your suit but also echoes the overall wedding theme.
Statement Ties or Bowties : Whether it's a floral print tie that matches the woodland theme or a vintage bowtie for that old-world charm, this small piece of fabric can make a big impact. Remember, your tie or bowtie doesn't have to be an exact match with your suit; it can serve as a contrasting element that adds visual interest.
Stylish Footwear : Shoes can make or break your outfit. Choose a style that complements the cut and color of your suit but also suits the setting. Leather or faux leather shoes for formal themes, and perhaps stylish loafers or even sandals for a beach wedding.
Boutonnieres and More : A well-chosen boutonniere can tie your look together quite literally. Opt for something that reflects the flora of your wedding setting—be it a succulent for a desert chic theme or a sprig of lavender for a more pastoral setting.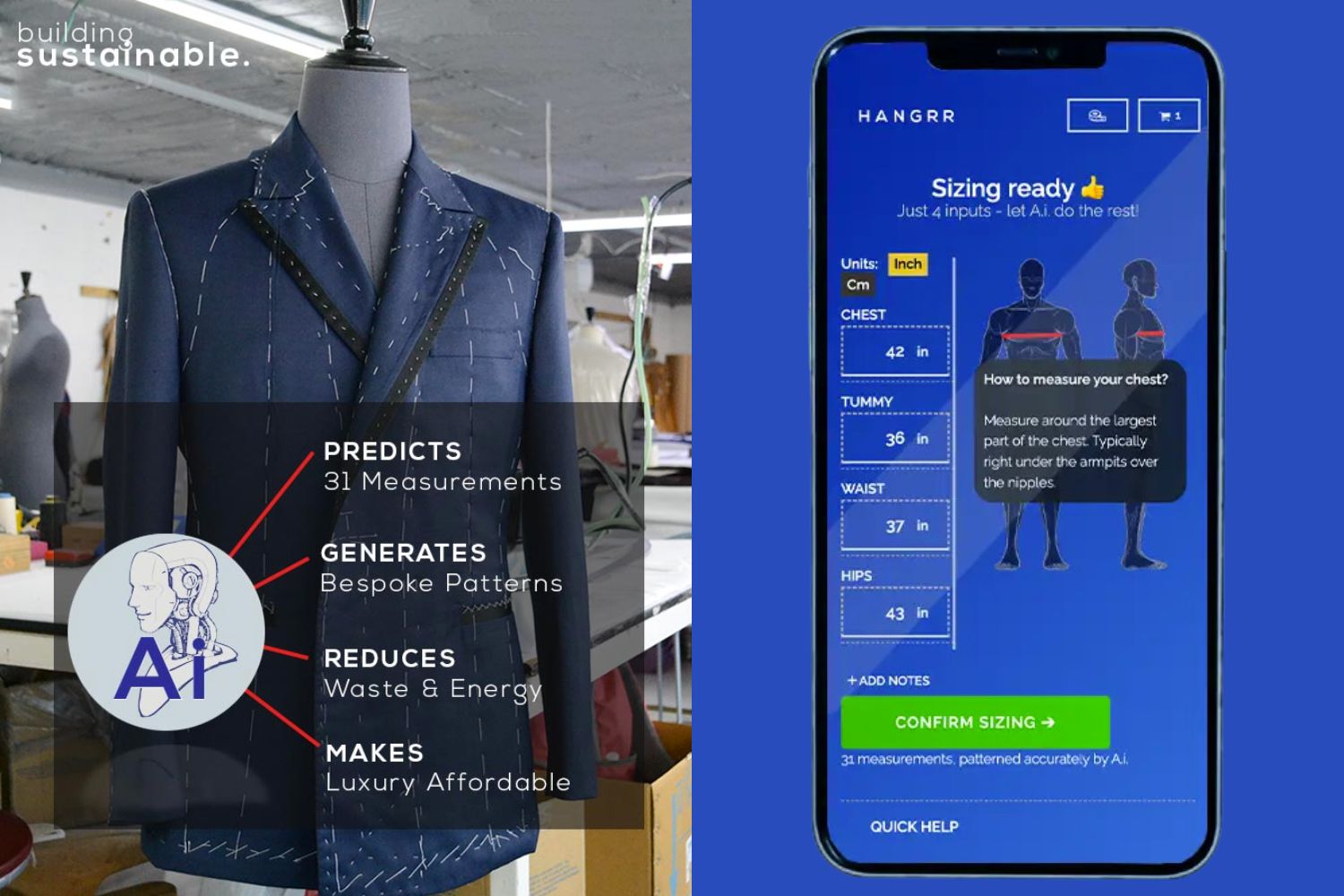 Personalized Monograms: For that ultimate personal touch, Hangrr offers customized monograms stitched into your suit. Your initials, your wedding date, or even a short meaningful phrase can be elegantly added, creating a keepsake to cherish long after the wedding festivities are over.
The Hangrr Difference: Sustainability Meets Customization
Don't forget, all these accessories can also be custom-tailored and ethically sourced, in line with Hangrr's commitment to sustainable fashion. And thanks to our advanced A.I. technology, each accessory will be a perfect match, not just in terms of style but also in fit and comfort.
Adding the final touches to your Boho wedding suit isn't merely an afterthought; it's an integral part of crafting an ensemble that truly reflects your individuality. With these accessory and personalization options, and with Hangrr's commitment to ethical, tailor-made fashion, you're sure to walk down the aisle in an outfit that's uniquely you.
Wrapping It Up:
Your Ultimate Checklist for Boho Wedding Suits by Hangrr
By now, you're practically an expert on creating the perfect Boho wedding look from the ground up. Yet, as the big day approaches, it's easy to forget a detail or two amidst the excitement and busyness. To help you out, we've created an ultimate checklist to ensure you have everything you need for a memorable and stylish Boho wedding.
The Perfect Color: Have you chosen a color scheme that complements both your wedding theme and the groomsmen's attire? Hangrr's extensive range of earthy tones like tan, beige, and rustic browns is perfect for any Boho wedding.
Fabric Choice and Texture: Wool, cotton, or linen? Make sure your fabric not only looks good but also feels good, considering factors like weather and comfort. Hangrr offers all these options, customized to your fit through our A.I. technology.
Season and Weather Planning: Have you considered the season and weather conditions of your wedding day? Be it a light linen suit for summer or a cozy wool ensemble for winter, Hangrr has got you covered.
Accessories and Personalization: Don't overlook the power of the right accessories. Pocket squares, ties, boutonnieres, and even monograms add the final polish to your look. Hangrr can customize these elements to fit seamlessly into your Boho ensemble.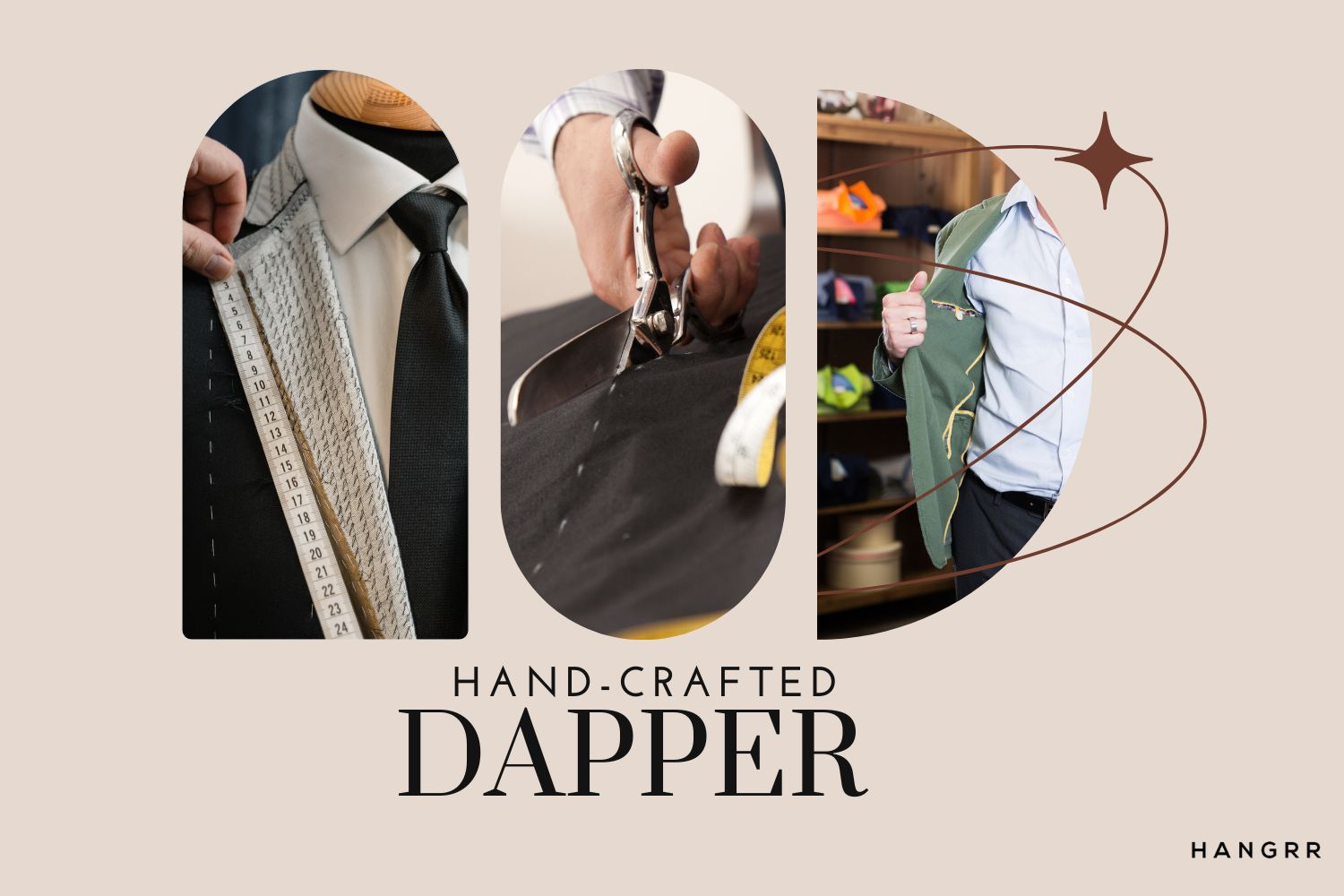 Final Fittings: Last but not least, ensure that your suit fits like a glove. With Hangrr's A.I.-engineered tailoring, you're guaranteed a perfect fit, but it's always good to double-check, especially as the wedding day approaches.
Sustainability Factor
Have you ensured that your choices align with your values? With Hangrr's commitment to ethical and sustainable fashion, you can celebrate in style without compromising on your principles.
There you have it—a comprehensive guide and checklist to make sure you and your groomsmen look picture-perfect for your Boho wedding, thanks to Hangrr's vast range of options and customization features. As you go down this list, take a moment to appreciate the exciting journey you're embarking on, both in terms of your wedding and your life beyond it. And remember, at Hangrr, we're here to make that journey as stylish and meaningful as possible.