Published on: 2023-05-16
Summer is finally here. The sun is shining, the birds are singing, and love is in the air. Are you planning to say "I do" in a tropical paradise? As a groom, one of the most important things to consider is planning your wedding suit. After all, you want to look sharp, stay cool, and be comfortable enough to dance the night away. But when it comes to choosing a summer wedding suit or a summer tuxedo, things can get a little tricky.
Sweat not though! In this article, we are sharing five expert tips to help you pick the perfect summer wedding suit. Use these tips & we guarantee you'd look and feel your absolute best on the big day.
Rule #1:
Airy & Lightweight fabrics
Your quest for your perfect suit begins with finding the ideal fabric for your big day.
Imagine you found the best grey color suit with the perfect cut. It's in a thick flannel wool fabric. It's the middle of July. You'd be sweating buckets - that's a guarantee. Tweed/flannel vests or suits are definitely your kryptonite. You don't want to wear synthetic polyester fabrics either. They will make you feel super stuffy.
Summer weddings, whether indoors, outdoors, or a combination, often come with humidity and scorching heat. There's nothing quite as uncomfortable as sweating for hours in a hot suit that you can't switch out of. That's why it's essential to have a suit that's appropriate for the season. Whether you're the groom or a guest, you'll have a lot more fun if you don't feel like you're suffocating in your clothes.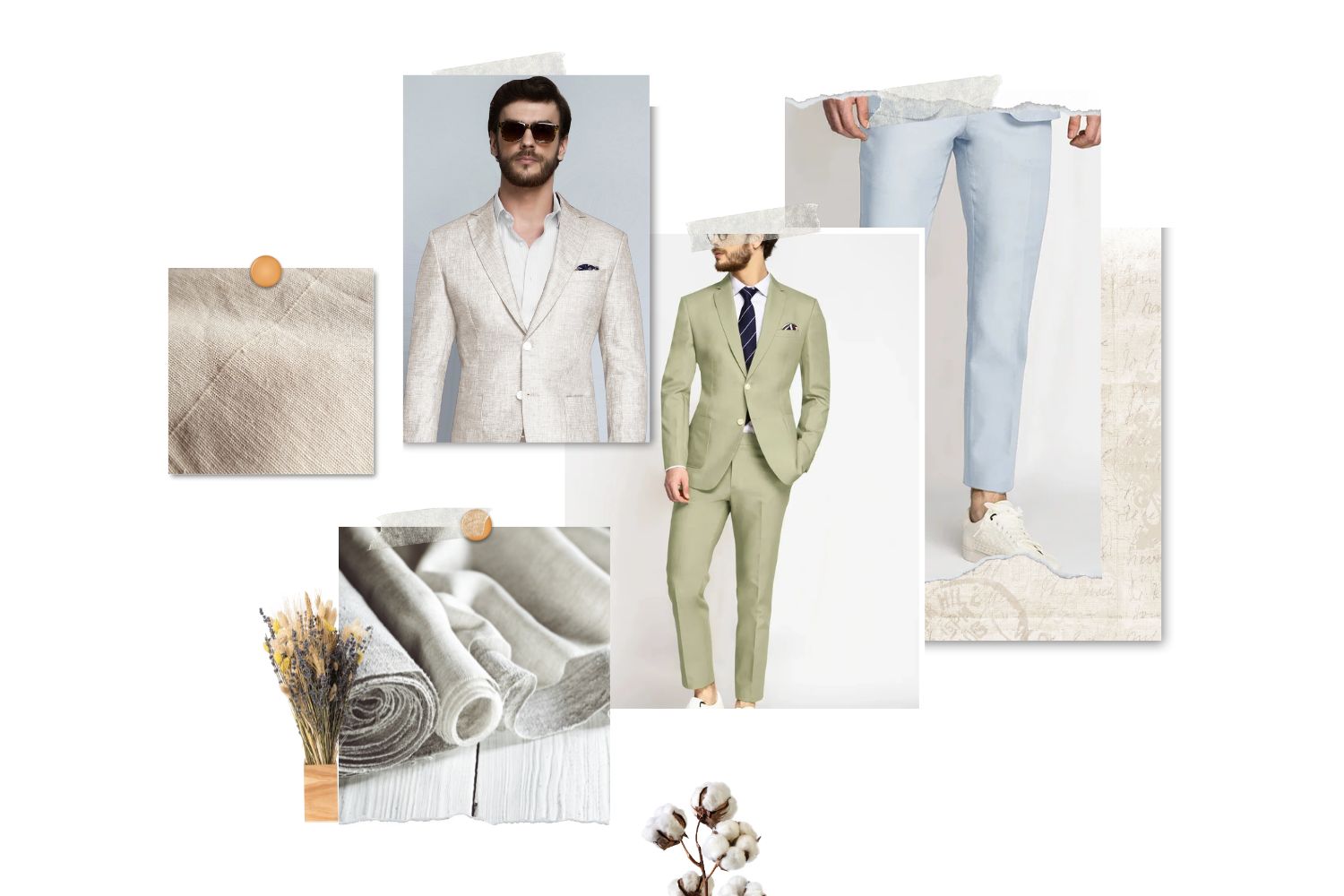 You want to opt for materials like linen or cotton, both of which are lightweight and breathable. Lightweight high-quality wool should also be great for any weather. Also, wool blends made with linen or cotton are good options.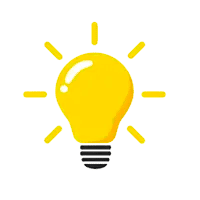 Avoid heavier materials like thick wool or flannel.
Summer nuptials are a relaxed and breezy affair. Which means keeping the fabric patterns minimal. So you should be avoiding busy checks and heavy prints on your suit. Look for plain/solid fabrics or subtle textures like shark texture or pick-and-pick weave. Slub textured linen fabrics are also perfect for your summer soiree.
Rule #2:
Choose the right Color
Black, grey, or blue - what do I do?
Summer is associated with warmth, sunshine, and vibrant colors. Embrace the spirit of the season by opting for light and refreshing suit colors for a day event. Light grays, beige, pastel blues, and soft browns are all excellent choices that reflect the summer ambiance. These colors will not only keep you comfortable in the heat but also exude fresh and stylish vibes.
If you're feeling more adventurous and want to make a statement, you can opt for a vibrant and eye-catching color. If you have a reception black-tie or black-tie optional dress code, it's best to stick with classic dark shades like black, navy, and midnight blues.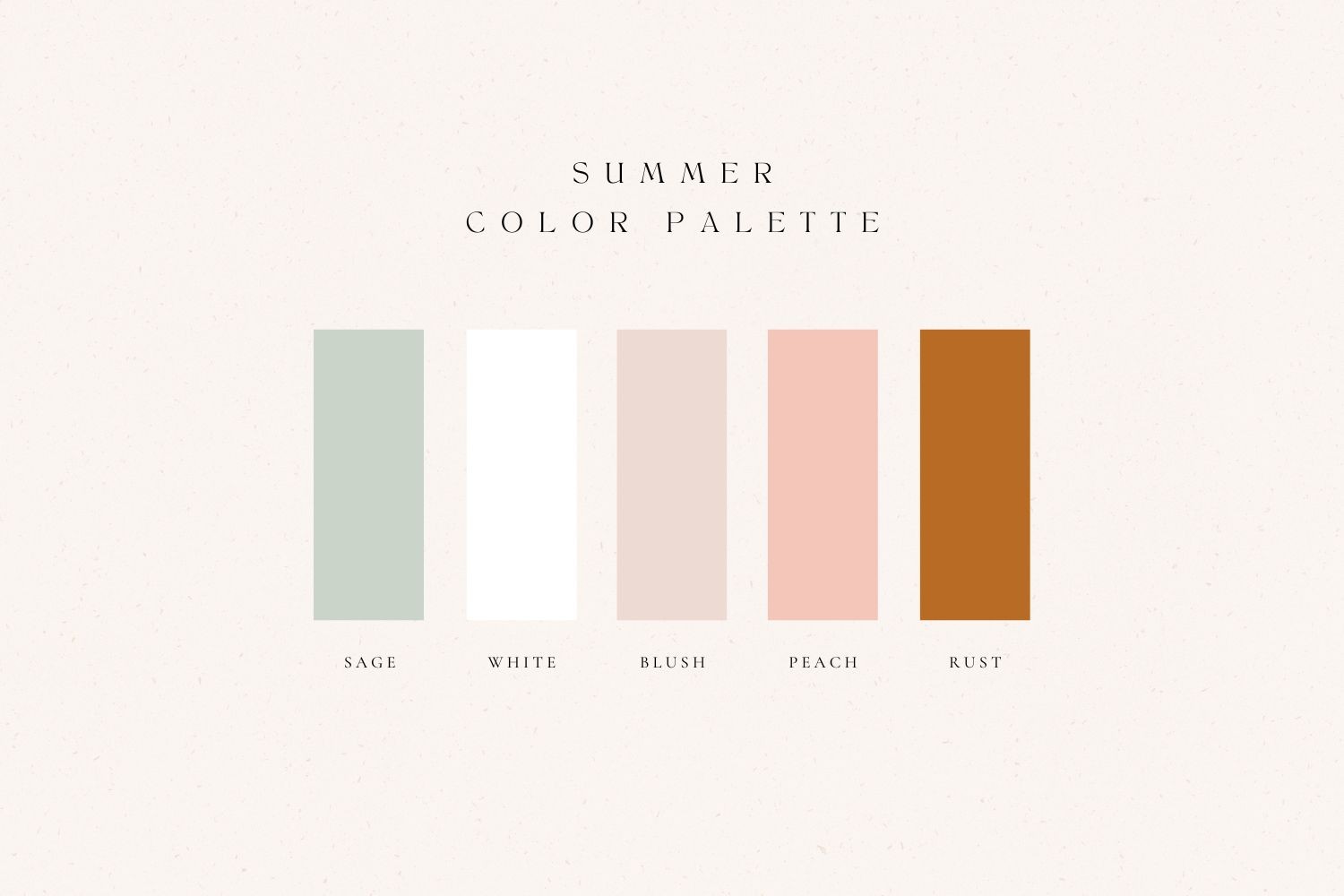 Modern-day summer wedding themes also call for newer earthy and pastel shades like light blue, pale pink, sage green, or muted grey. Using a color wheel is a great way to guide your color selection for your summer wedding suit. Look for Analogous Colors or the colors adjacent to your primary wedding color on the color wheel. These are called analogous colors and they harmonize well together and are perfect for summer wedding suits.
Take into account your theme and style of the wedding. Consider the venue, decorations, and your bride's preferences. You can directly match the wedding colors with your suit. You can also choose contrast shades that draw more attention to you.
Your wedding suit should not only align with the season and the wedding theme but also reflect your personal style and taste. Consider the colors that you feel confident and comfortable wearing.
Your complexion can play a role in determining the most flattering suit color for you. Lighter skin tones generally pair well with cool-toned shades like light grays and pastels. If you have a darker complexion, earthy tones like tan or medium browns can complement your skin tone beautifully. Experiment with different colors to find the one that enhances your natural features.
Coordinate well with your partner's attire. It's crucial to communicate with your partner throughout the suit selection process. Discuss their preferences, the wedding color scheme, and any specific guidelines they may have. This ensures that your suit is in harmony with the complete vision of the wedding.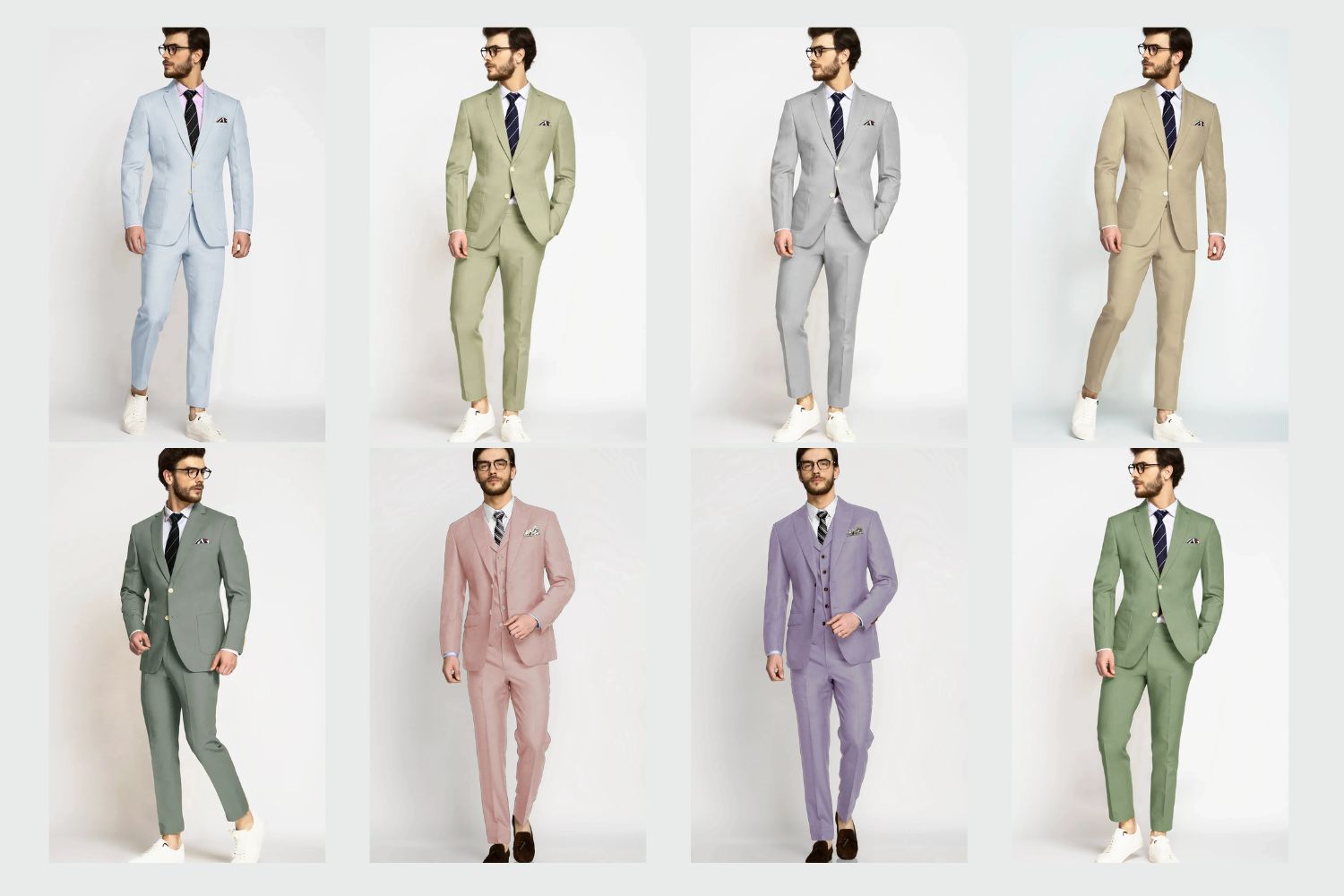 Image: Pastel Summer Suits for Grooms & Groomsmen by HANGRR
Here's a look at some of Hangrr's bestselling summer wedding suits that are perfect for your next summer soiré.
Rule #3:
Say yes to a vest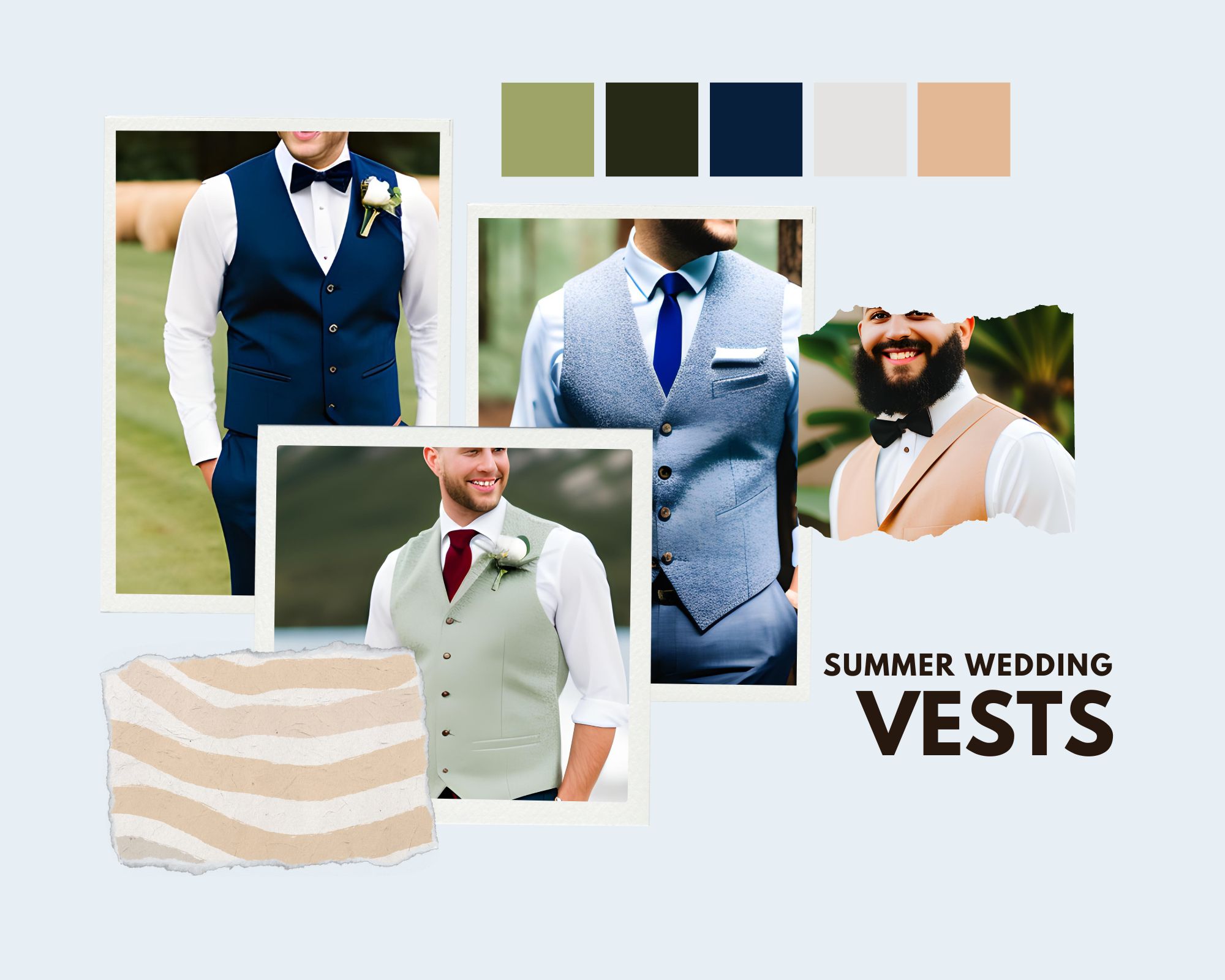 Another great option for staying cool and comfortable at a summer wedding is to choose a suit with a vest.
A vest, also known as a waistcoat, is a sleeveless garment. Wear it over a shirt and underneath your suit jacket. It does add an extra layer to your outfit. But it is an extra layer of - style!
While it may seem contradictory to add a layer to help you cool down, adding a vest is a smart choice. One of the great things about a vest is that you can wear it in different ways throughout the wedding day. During the ceremony, you can wear your suit jacket and vest together for a polished and formal look. When it's time to hit the dance floor? Drum-roll! You can take off your suit jacket and roll up your sleeves to show off your stylish vest. This look is perfect for dancing the night away while staying cool and dapper.
If you're going for a classic look, opt for a matching vest in the same fabric and color as your suit. This creates a streamlined and cohesive look. It is perfect for a traditional wedding. Looking for something a bit more playful and trendy? Consider a vest in a color contrasting your suit or in a color to match up with the bride/the wedding party. This will add a pop of personality and make a statement.
Rule #4:
Nail the X factor: the perfect fit
You found the perfect color. You found the ideal fabric. You are still one step short of your perfect summer suit - the Fit! The fit of your suit is an important foundational step.
The way your suit fits is the make-or-break when it comes to your wedding. There's no right or wrong to the right fit - it's neither skinny nor relaxed. Neither British nor Neapolitan. It's a fit tailored for you and for your personality and body.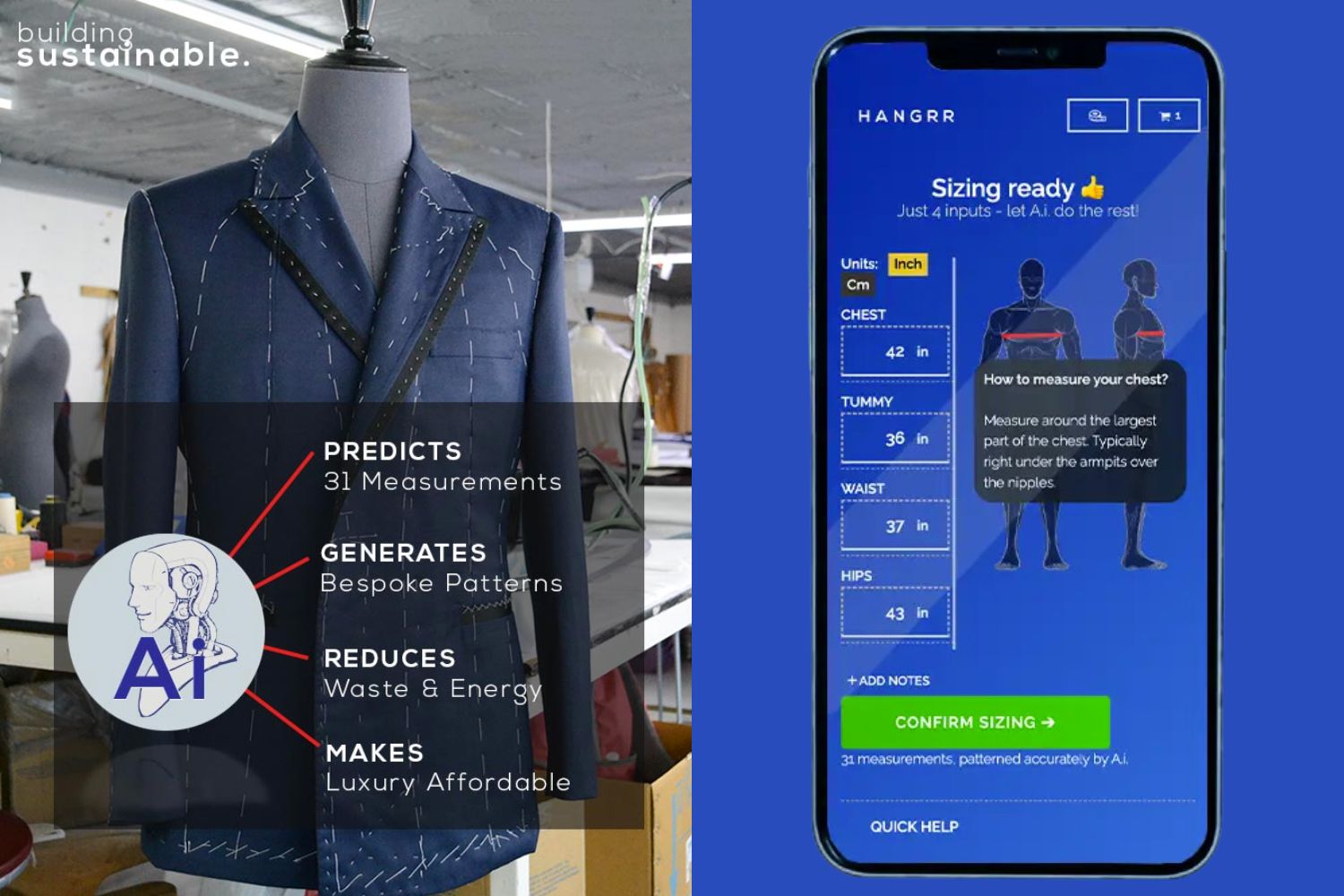 Image: Custom Build your summer wedding suit using A.i.
Traditional custom tailoring through small shops and retailers can break a budget. With Hangrr, this is a thing of the past. We follow a tech-first approach to fashion. We are pioneering custom fits using innovative AI technology. This brings to you the perfect blend of style, sustainability & affordability.
A well-fitted suit will elevate your appearance. It will also allow you to move comfortably throughout the day. It will help you enjoy all the fun, and dance without any discomfort.
Best Summer suits: These are the most popular cotton suits & linen suits for 2023
Rule #5:
Custom build your suit
As you must have gathered by now that a lightweight suit is essential for your summer wedding. But the weight of the suit is more than just the weight of the fabric. It is the sum total of the suit fabric and the construction materials used to make the suit. Hence it is equally important that the construction of your suit should also be lightweight and airy. The lighter the total weight of the suit, the cooler and more comfortable you'd be throughout the day.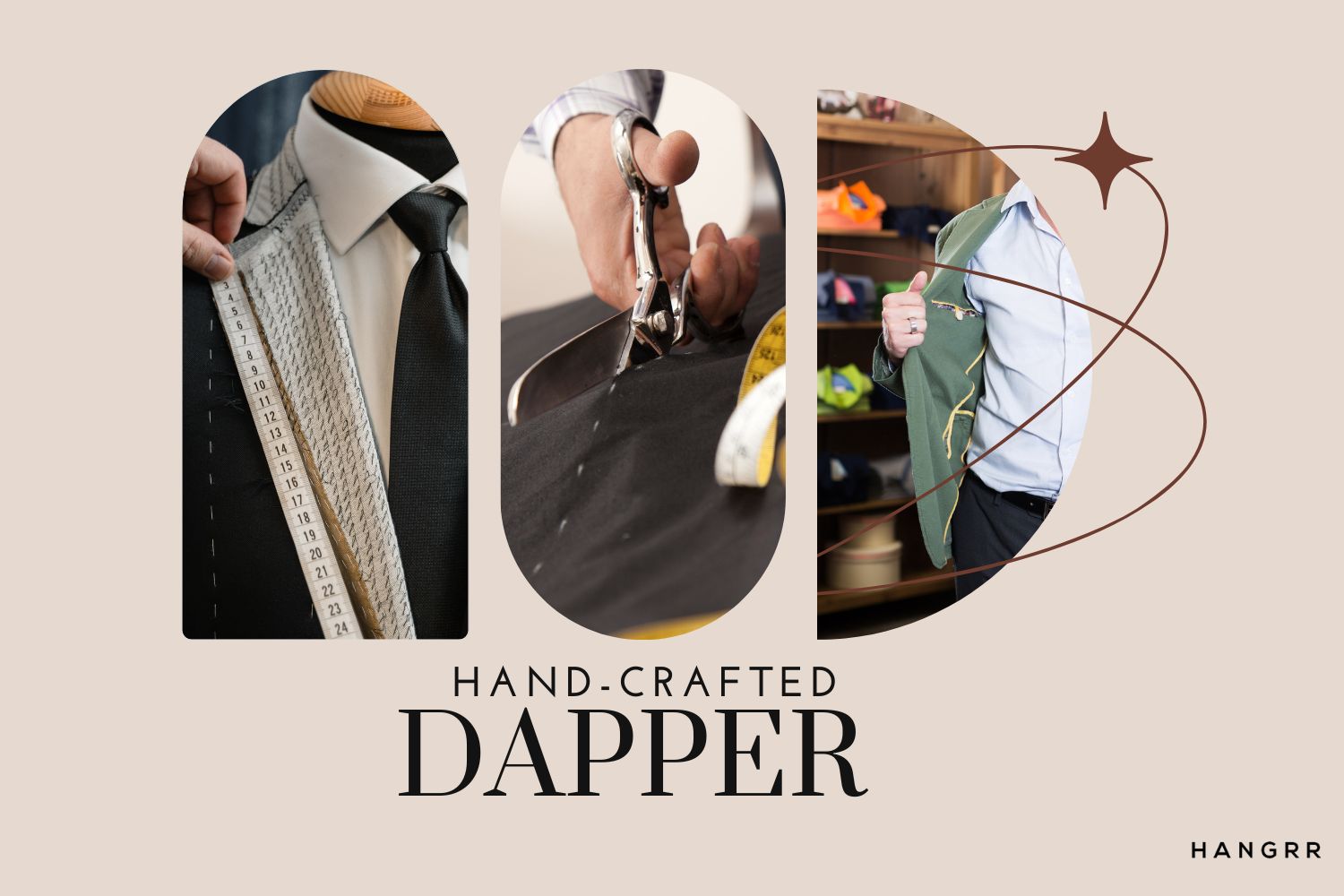 Image: Unlined, light-weight construction hand-made by Hangrr
The best way to reduce the weight of your suit jacket, opt for lightweight construction styles. But do keep in mind the tonality of your event. If you have planned a formal event, you can go for half-canvassed half-lined jackets. If you are gunning for a relaxed look you can select an unlined jacket - omitting the weight of the lining. You could also go for an unstructured construction if you are going for a very casual look.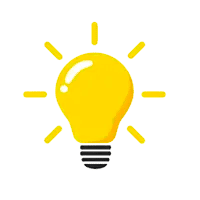 We rarely recommend unstructured jackets to the Grooms we style
We also recommend staying away from double-breasted suit jackets. Single-breasted jackets weigh less. They look more open and relaxed and also carry a summery charisma.
There are more ways to further enhance the breathability and comfort of your suit. You can choose soft construction features like minimal shoulder padding and hand-canvassing. You can minimize the use of heavy embellishments and excessive pockets.
The idea it to go for a clean and streamlined design that allows for ease of movement plus breathability. The idea of a summer suit construction is to allow air to circulate around your body, keeping you cool even in the heat.
It is very difficult to find these features in an off-the-rack suit. Your best bet to ace your summer suit would be with a custom suiting expert like us. In this way, you can truly create something unique, stylish & timeless that will last you for years to come.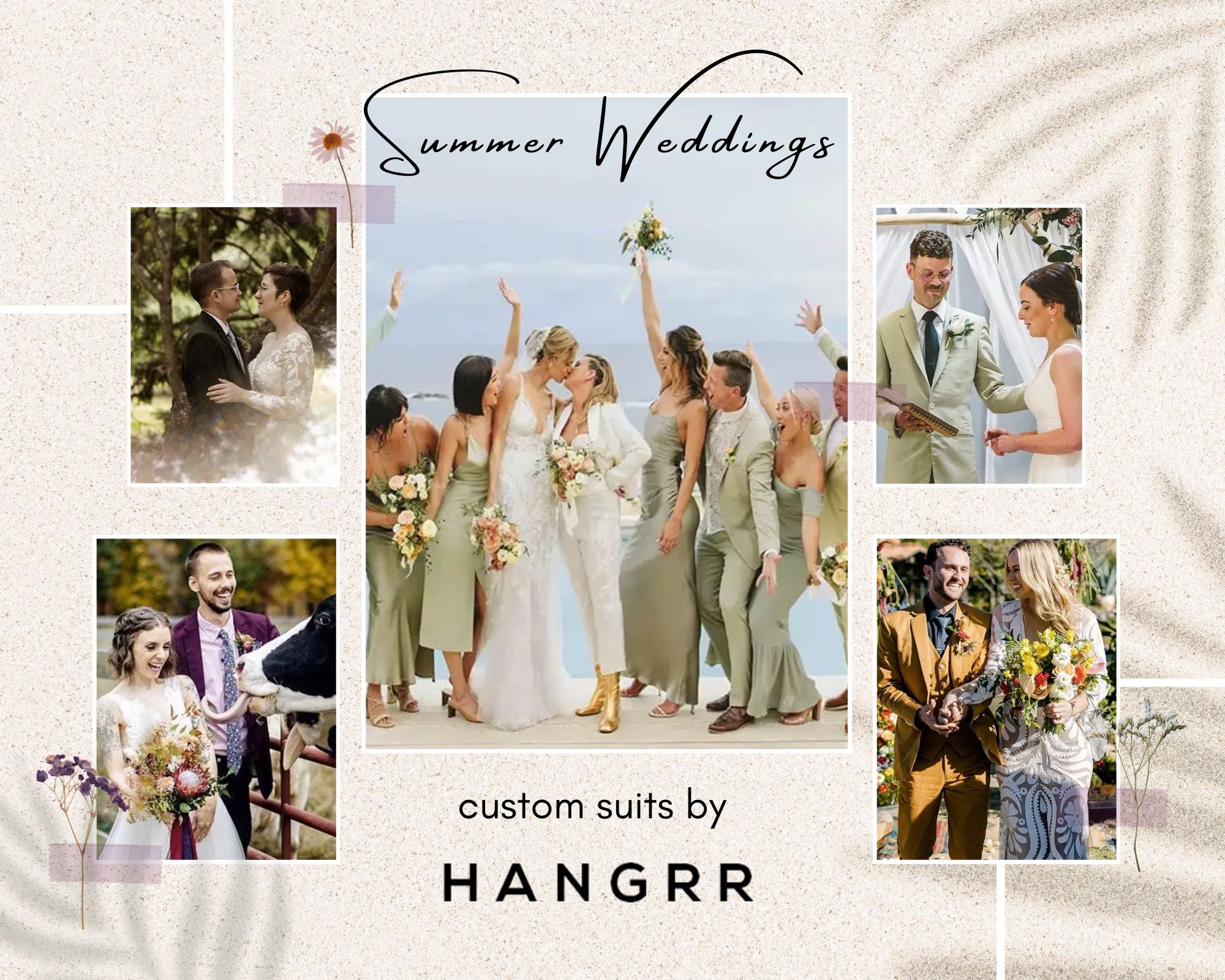 Image: Summer Wedding suits custom-made by Hangrr
A custom-made suit is so much more than the fit & function too. It works to highlight all the little details that make your wedding extraordinary. You can design every little detail that matters to you. You can make cruelty-free choices by option for vegan suits. You can amplify your commitment to sustainability by consciously choosing slow fashion. With Hangrr, you can work with way higher quality natural materials for the same prices. Plus, with Hangrr you work with a dedicated stylist to guide you along the way.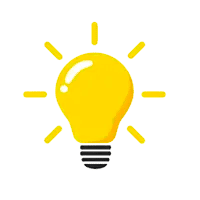 Need specific help selecting the right construction for your tailored suit? Talk to our online stylists.
Create your vegan suit: The best vegan suits for your cruelty-free wedding.
Rule #6:
Pick summer-appropriate accessories
The right accessories can take your look from good to great. But it's important to choose them with care and attention.
As a groom tie is the first add-on you should consider. If you're going for a more casual look, consider a textured tie in a brighter color. For a more formal look, a solid color silk tie in a coordinating shade is always a safe bet.
A lightweight bow tie is a great way to add some color and personality to your summer suit. A pocket square is another stylish accessory that can add some extra flair to your outfit. It can complement the color scheme or rock a subtle pattern. Fold it neatly and place it in the chest pocket.
For more casual vibes, ditch the tie/bow tie together and opt for a stylish pair of suspenders instead.
Summers offer a wide array of beautiful and vibrant flowers to add to your boutonnieres. Wildflowers, Succulents, Orchids, Daisies, Lavender, and Freesias are some of the GQ favorites. You must consider your color palette, theme, and style of the wedding. Coordinate the flower choice with the bride's bouquet and other floral arrangements to create a cohesive and harmonious look.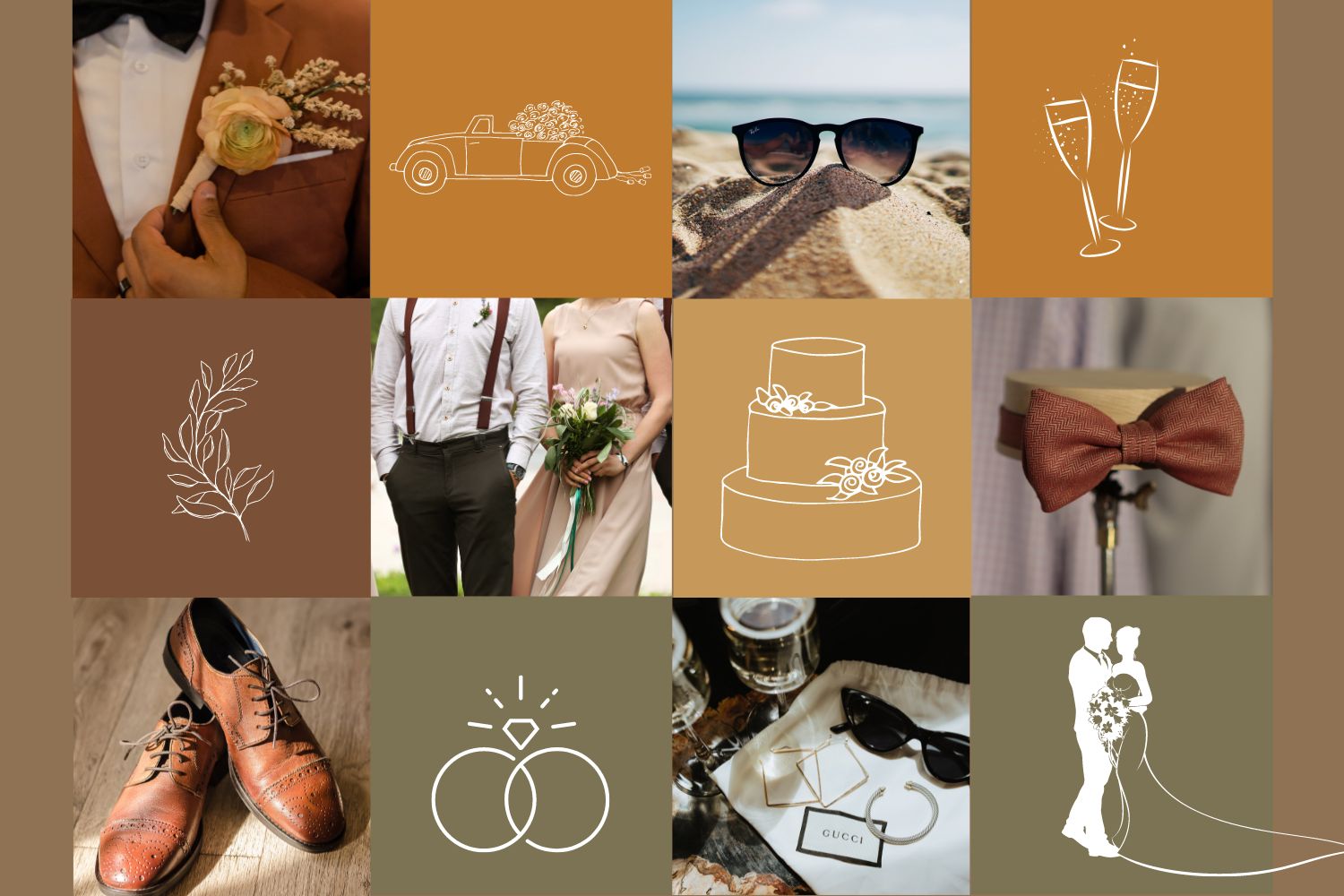 Next up, shoes. Summer wedding shoes should be light and breathable, like loafers or suede oxfords. Avoid anything too heavy or clunky, as it can look out of place with a summer suit. And don't forget about socks! Choose a pair that coordinates with your suit and shoes, and avoid anything too bold or patterned.
Finally, consider other accessories like cufflinks, tie bars, and even hats. But again, less is more. Choose one or two accessories to add a bit of personality to your look, but don't go overboard.
And if the wedding is taking place outdoors, consider adding some sunglasses to your look. The key is to strike the right balance between casual and polished. You want to look like you put in some effort, but you don't want to look overdressed either.
Remember, summer weddings are often a bit more casual than their winter counterparts. You can contrast your look by making your wedding party embrace a more laid-back look. Your best man or groomsmen could swap out a dress shirt for a linen button-up or even a well-fitted polo shirt. They can consider ditching the jackets altogether. A popular choice is wearing just a vest or suspenders, with matching pants & shirts.
In Conclusion
In conclusion, lightweight fabrics are your best best. Try to go for natural fabrics like cotton/linen for your outdoor summer wedding. Opt for plain and minimal textured fabrics. And go for unlined/unstructured custom-made constructions for an even lighter suit. Don't be afraid to pick new modern pastel shades and colors. Also, choosing a summer wedding suit with a vest is a stylish and practical option. It gives you the ability to take off your jacket and show off your vest. You can stay comfortable while still looking polished and put together. Experiment with different styling options. Accessorize to create a look that is uniquely you.
And above all, don't forget to have fun and dance the night away.
So there you have it, the ultimate guide to summer wedding suits. Now go forth, you crazy diamond, and show the world how it's done.